Finally, recruitment software that takes your agency relationships seriously.
Track every candidate sent by agencies
Keep track of every candidate submitted by your recruiters, all in one place. Give feedback & schedule interviews in just a couple of clicks.
Streamline your hiring process
Reduce your email, spreadsheet & general admin workload with our all-in-one software. A centralised hub to manage your recruitment.
Optimize your hiring strategy
Quickly access reports and analytics to monitor the performance of your recruiting channels. Powerful insights to drive your hiring strategy.
Everything you need to keep track of your candidates
Simple candidate pipelines that make it easy to see how each of your roles are progressing.
Rich candidate profiles are timestamped and easily searchable - no more discussions over candidate ownership.
Live chat with recruiters and candidates alike makes scheduling interviews and asking questions a breeze.
Provide quick 'one-click' rejection feedback on candidates that aren't quite up to scratch.
Manage all of your recruitment agencies in one place
It's super easy to invite your recruiters to work on new vacancies. Once engaged, send role updates and insights to all recruiters in one go.
Centralised recruiter communications helps keep your inbox clear. It's quick and easy to ask questions and chat with your recruiters.
Keep a record of all agency terms & conditions, stored safely in the cloud.
Track the performance of your recruiters
Analyze the performance of your recruiters, driving insightful discussions on your recruitment agency strategy.
Easily compare your recruiters with other agencies on the market. Helping you to optimize your recruiting teams on a role-by-role basis.
Dive into your data with downloadable reports of every stat that matters.
Join 700+ companies that are using recruiters more effectively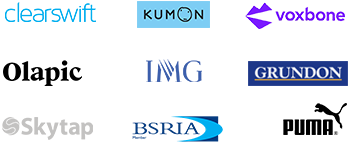 I've found RecruiterSupermarket extremely user-friendly and intuitive to use. In particular, the analytics and reporting features have saved us a huge amount of time - we used to do all of our tracking manually in spreadsheets!
Chris Michaels
Powerful Recruitment Software Packed with Additional Features
Add candidates from direct channels
Easily add candidates that you've received from other sourcing channels - like referrals, social media, job boards and your careers page.
Candidate profiles built for search
Our candidate profiles have been built with your future searches in mind. Easily filter your talent pool to see which candidates you already have.
Collaborate with colleagues & create shortlists
Build your hiring team on a role-by-role basis; invite and message your colleagues to share feedback. Build shortlists for the whole team to review.
Custom careers page
Easily build a careers page that reflects your brand. Fully optimised for mobile to increase applications, feeding directly into your pipeline.
Advertise on job boards and social media
Increase your talent reach by advertising your jobs on free & premium job boards and social media in just a couple of clicks.
Centralised data stored securely in the cloud
All of your jobs, stats, CVs, notes, feedback, terms, recruiter and candidate communications stored centrally and securely in one place.
More awesome features. Attract and hire 3x faster on the Marketplace; search and compare thousands of agencies on the Directory, or Outsource your entire recruiter strategy to our team of experts.